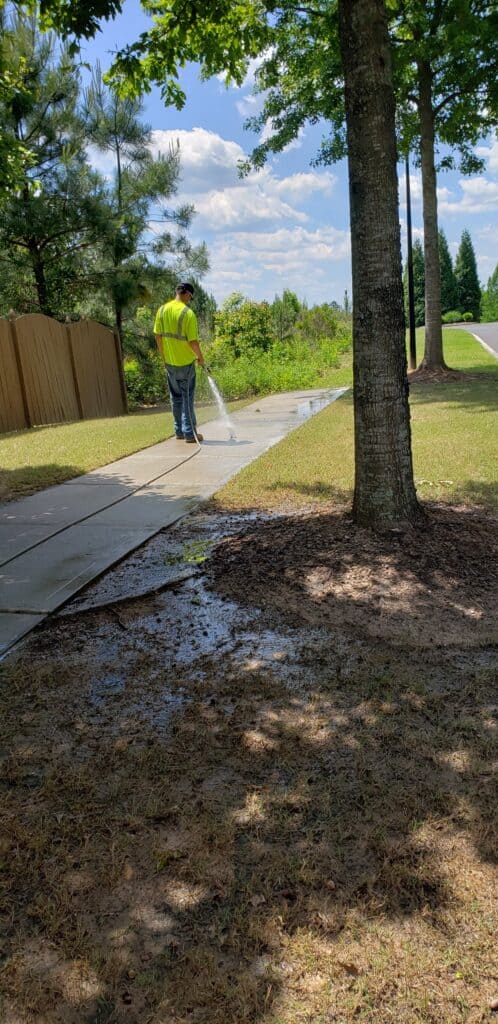 A pressure washing is the perfect way to start your outdoor cleaning projects. Whether you're getting ready for summer or just want a fresh start in the new season, our services are sure to leave you satisfied.

Spring is the perfect time to get your outdoor space spruced up and ready to enjoy. With pressure washing services, you can clean surfaces with high-powered water jets that will make dirt, grime, and mold simply disappear. Our professional teams will leave you with a sparkling exterior that's ready for summer fun!
How to Prepare for a Pressure Washing Session?
Before a pressure washing session can commence, there are a few steps you should take to ensure the area is ready and safe. Make sure you check for any fragile items near the work area, as well as any loose or deteriorating material that may require special attention or refinement. Remove furniture, landscaping items, and other loose objects and cover ducts, grills and vents before getting started. Finally, trim bushes away from the exterior walls of your house so our team can safely pressure-wash without damaging them.