Professional Window Cleaning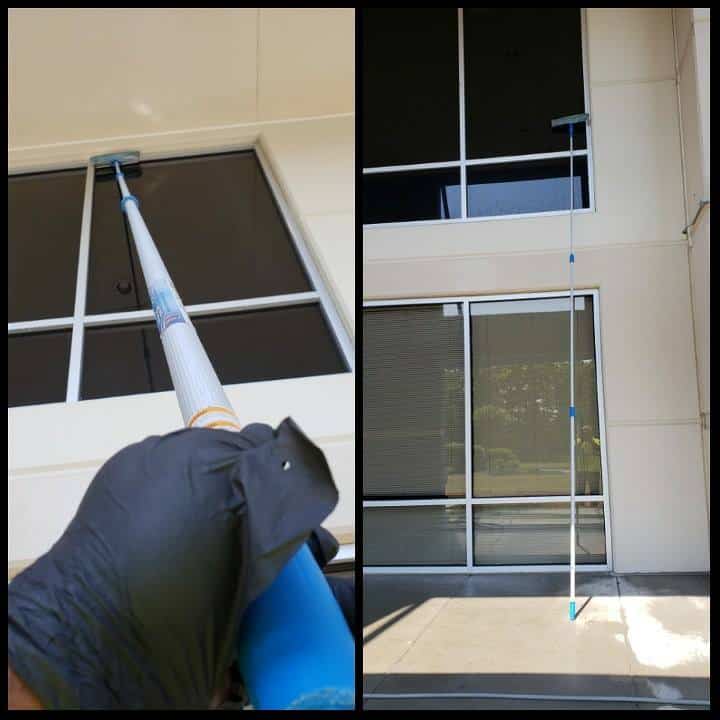 For almost a decade, Higher Power Pressure Wash has been using non-invasive, low-pressure washing techniques to successfully offer window cleaning to residential and commercial buildings in the Douglasville, GA area. If you need window cleaning or pressure washing, then their experienced and qualified team of technicians are ready to help you! 
There's nothing worse than dirty windows that are hard to see through. Not only do they look terrible, but the longer they're left, the more permanent damage could be done, leaving your windows permanently damaged. If you want to restore your home's windows or clean your business shopfront windows and glass, then low-pressure washing is the best technique for you!
The low-pressure washing techniques that we use at Higher Power Pressure Washing will restore your windows and leave them looking as great as the day they were first installed. Low-pressure washing is an effective way to wash away grease, dirt, grime, and other nasty build-ups, as well as cleaning away streaks and stains and killing mold, algae, mildew, and moss. 
How does the low-pressure window cleaning process work?  
We'll start by ensuring that the windows of your home or office that are being pressure washed are clean of any obstructions and do the first pass to remove any large debris. 

Next, we'll use a combination of cleaning products and low-pressure washing to effectively clean and restore your windows.  

The final step is a wash down of the area and clean-up that will leave your windows and glass looking clean, revitalized, and good as new. 
If you would like a quote on any window cleaning or pressure washing in Douglasville, GA, or surrounding areas, then don't hesitate to contact us online, or phone us directly on 404-838-3619. Our friendly and professional team are always happy to give you a 100% free, no-obligation quote on any pressure washing, window cleaning, gutter cleaning, and roof cleaning.